Consistent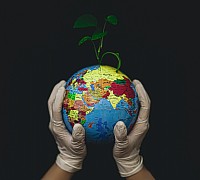 For generations to come
In order to keep our footprint in nature as small as possible and to enable our guests a sustainable stay, we work according to the following standards.
The electrical energy required in our house is obtained 100% from renewable sources.
For the most part, single-use items are dispensed with, the resulting rubbish is sorted and passed on for recycling.
All raw materials and ingredients for food preparation are mainly sourced locally and in organic quality or Fairtrade.
We personally reward guests who use the train as a means of transport for their arrival and departure with a discount in the form of a shopping voucher.
If you pay by card, SUMUP (our card payment) donates 1% of sales to the organization "1% for the Planet 🌏"